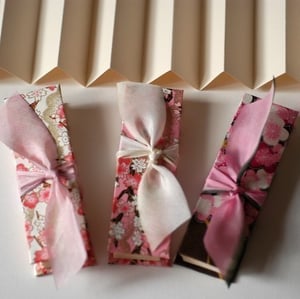 $

14.00
3 Hand Folded Accordion Books Wrapped in Hand Dyed Silk Ribbon. These books are bound with fine washi and domestic etching print making paper. They are an exquisite and original keepsake.
"Write a Poem
Draw a Picture
Send A Letter
Announce a Celebration
Hide them for the
Curious"
Each book opens to 16"x4" and folds neatly into a 1"x4" book.
Patterns vary slightly from books in photo, intricate washi prints make each set an original.
SEE ALL BOOKS
Copyright Ryan McAbery 2008 All rights reserved
Stumble It!